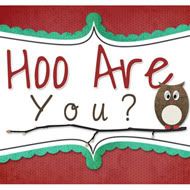 1. Are you married/in a relationship/single? For how long?
I have been married for 5 years now! Been in a relationship with him for 6 years now :)
2. What do you do for a living? Do you enjoy it?
I am a SAHM. I love it so much, but I admit there are days I really wish I had a job!
3. In what state do you live? Where were you born and raised?
I live in Denver CO. I was born and raised in Denver as well. Lived in the same house my whole life until I met my husband and moved in with him! We now live very close to my parents still!
4. Do you have children? If so, how many? If not, do you want them?
I have two angel babies in heaven, I lost them due to miscarriages. I have two born children Judah (4) and Ora (2). I am currently expecting a little boy in May, his name will be Ariah.
5. Who is your favorite blogger to follow and why?
Do I really have to choose just one?
I love everyone I subscribe to! :)
Don't forget to sign up for my GIVEAWAY!
CLICK HERE TO ENTER!