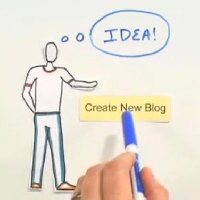 I swap with Swap-bot!
I joined this "swap" and have found MANY people I thought had fun/interesting blogs. I would have LOVED to follow everyone in the swap but there is no way I could follow 100+ blogs :)
Here is a list of who I have added. I am sure they would love more followers if you find their blogs fun or interesting!
j3ss1ca-http://myscrappycorner.blogspot.com/
cricutcritter-http://cricutcritter.blogspot.com/
kalexn-http://ladybug-blessings.com/
tovs-http://tovesuomi.blogspot.com/
msrigby-http://overlycute.blogspot.com/
AngelaH-http://confoundedcrafter.blogspot.com/
billiemonster-http://www.billiemonster.com/blog
LilyLestrange-http://lilysemporiumofficial.blogspot.com/
Sezouli-http://www.pookalakachicka.blogspot.com/
redchuckstress-http://www.redchuckstress.blogspot.com
darzy30-http://aimeedars.blogspot.com/
missanne-http://www.missanne.org/
thefancyladygourmet-http://thefancyladygourmet.blogspot.com
loolie-http://poolieandloolie.blogspot.com/
WingedStrategos-http://blog.studiostrategos.com/
RJcanuck-http://designedbyrj.blogspot.com/
ToveS-http://tovesuomi.blogspot.com/
thewhimsicalworld-http://timelessbeauty.wordpress.com/